Testimonials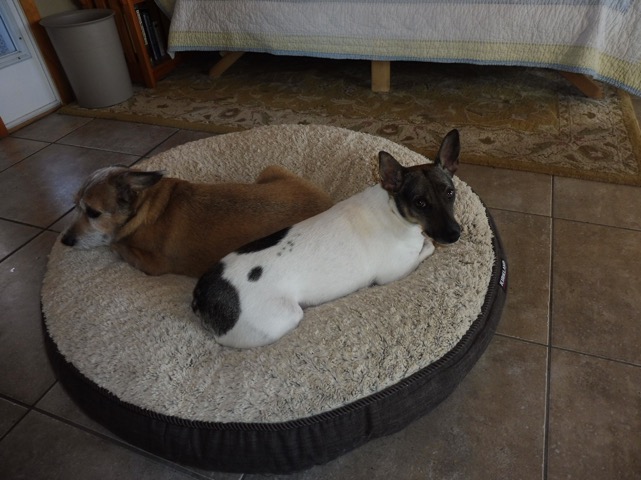 Teddy (front) and Mindy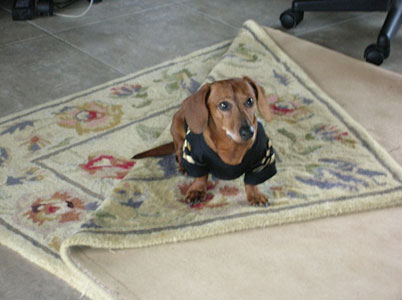 Jimmy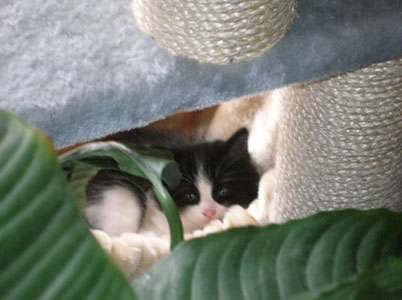 2 yrs ago , a JR terrier adopted me. (That's a another whole story). Suffice it to say that he came with a whole host of issues; not housebroken, lack of confidence, afraid of almost everything, unwelcoming and overall needy. Knowing that I would need help to build his confidence and to enlarge his world I sought the help of Susan and Roger Thicke of friendly Paws Pet Care in LaCrescent Mn. Susan and Roger took Teddy, and me, under their wings. All winter long (Teddy was adopted in Nov.) I took Teddy to Roger and Susan; 5 hrs every day. Teddy was not happy with the plan and a reluctant participant. For 2 months he tried to hide in corners and avoid any interaction with the family which consists of the Thicke's 5 dogs and 6 cats. With patience, acceptance and unconditional love Roger and Susan drew Teddy out of his corner and into their world and hearts. All of a sudden Roger became the best thing since sliced bologna! Ted who never wanted to exit the car when we arrived at Friendly Paws, now leaped from the car and ran to Roger for a brief greeting then into the house to met up with his little friends.
Roger and Susan provide a beautiful home for their furry guests. Pets are not kenneled but have the "run" of the house and a huge fenced-in back yard in which to play. At nite pet guests are welcome to sleep with Roger and Susan and that's exactly where Teddy sleeps.
Roger and Susan provided loving, patient care and instruction not only for Teddy but for me as well. (They also have a great sense of humor) Difficult to explain how grateful Teddy and I are for Friendly Paws and Roger and Susan Thicke!!
Ann Kasten
Scout, our golden retriever, is a part of our family. So when we learned that taking her with us on a month-long vacation was not going to be feasible, we were devastated. One phone call to make the arrangements with Roger and Susan, however, was all it took for us to realize that Scout was going to be going on a vacation, too! We have pictures of Scout lounging in the sun, hanging out in the cool veranda that overlooks the valley...amazing. When we finally made it home, we rushed over to pick her up, and she sort of looked at us like, "Do I have to go?" There was not one-minute that went by the entire month that we felt Scout was not enjoying herself. We are thankful for having a place like Roger and Susan's to go to-where else can your dog go on a real vacation?
The Pinski's
La Crosse, WI
I have known Roger and Susan for several years and have seen how passionate they are with their pets. They would do anything for them: not only the pets that they own but animals that are found outside or rescued. The dedication they have is indescribable.
Trevor Denisen DVM
Winona, MN
A huge "Thank You" for taking loving care of our dog. Leaving our pet with passionate and knowledgeable animal lovers put our minds to peace as we went on our vacation. When we came to take him home he wasn't so quick to jump in the car, so we knew he had more then the comforts of home! Thank you again for our peace of mind and Teddy's.
Bruce and Jennifer
Dresbach, MN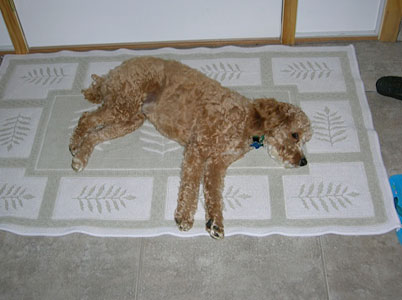 Teddy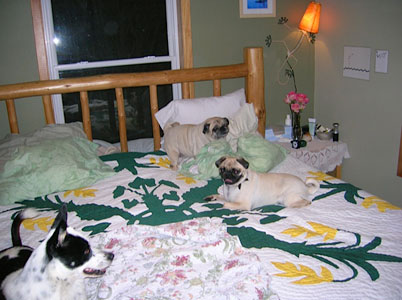 Porsche, Lotus and Seran